So, with my photography class, I needed to get a film camera. We've been looking around for a few weeks and finally decided to get the Canon Rebel K2. I think it's crazy that I bought a film SLR after already having a digital SLR, but we'll be able to share lenses between the two and I'm thinking I'll just always keep black and white in the film camera. I'm really loving my photography class, although last time in the darkroom wasn't as rewarding as the first time, since I way overexposed most of my photos. Ooops. I'm still trying to get the hang of this photography thing, although it's a huge accomplishment to get the THEORY behind everything. Finally.
Here's a photo of the boys I took yesterday. There have been some really beautiful rainbows lately, so we went out to watch it and I grabbed my camera for some photos. These were taken with my new lens on my digital rebel.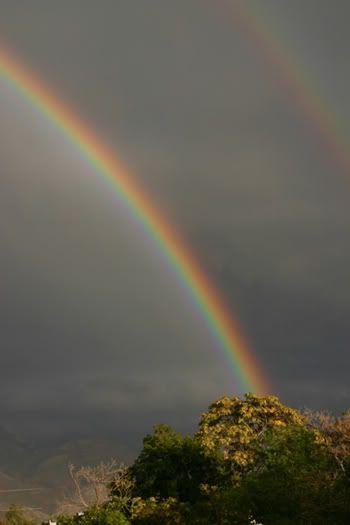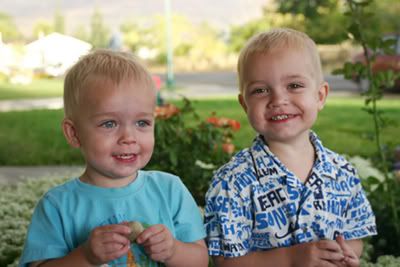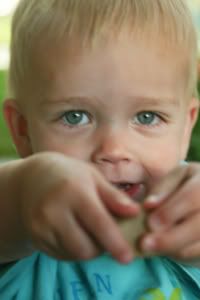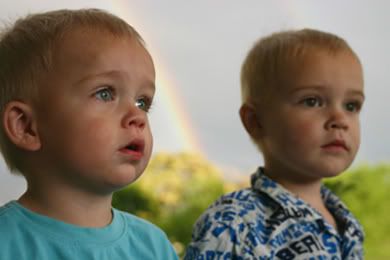 I've started a new blog: Come follow my crafting adventures on my new blog. Find me at: creativeirony.com.