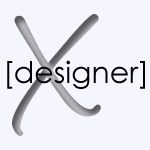 What? I can't believe it.
Creative Xpress
held a design team contest, looking to add 6 people to their already burst-at-the-seams with talent design team. I tried out last year, but didn't make it, so I nearly didn't try out this year, but it's my dream design team gig. They are sooooooo good to their design team, the best as far as I know for an online store. They are so generous! Anyway, I am totally stunned to be a part of their team. I really didn't think I was good enough, but I knew I'd be kicking myself if I didn't at least try. I can't wait to get started. Their site is so friendly and the design team has really opened their arms to us 6 newbies.
In other news, Griffin has started walking a little bit. He's taken up to 6 steps at a time. I can't believe how big my littlest guy is getting. It seems like the older he gets, the cuter he gets. He's sooooo adorable. He's also talking up a storm. His favorite thing to say is "Hi, Dad."
Maxton is such a funny guy. He keeps me in stitches with the way he says things. He's getting so big too. He can keep up with Xander and his cousin Hyrum now. He's also sort of learning his colors. He will get them right most of the time, but he sometimes mixes up red and blue, so we're a bit worried that he might be colorblind (my dad is, so each of our boys have a 50/50 chance of being colorblind as well). Oh well, only time will tell. Even if he is, it's not such a big deal.
Xander is a hoot. He's getting really articulate. He's also learning to add and even subtract a little on his fingers. He's so smart, it's crazy. Hyrum got a buzz cut, and Xander told him yesterday, "I like your haircut. It's very so all gone." Hehehehe. So cute. He also told me a story today about waking up and seeing a "very big, very very huge, big, big, big" polar bear and running away, rowing across a river until the bear went home.
Anyway, that's about us. I'm crazy busy trying to get work for the book done and do my church calling. I can't tell you how glad I am to not be going to school this semester. So very nice! Xander is bugging me to use the computer (he likes to play the games on Nick, Jr), so I guess I'd better let him get back on.
I've started a new blog: Come follow my crafting adventures on my new blog. Find me at: creativeirony.com.