This past Saturday, David and I decided to do a picnic up the canyon. It was probably not a great idea, we had to go all the way up to South Fork to find an open grill. It was a popular activity apparently. It was a gorgeous day; I can't fault people for wanting to be outdoors.
The kids had a blast. They loved running up and down the hill next to our table.
Then we took them over to the creek and I got some great shots of them throwing stuff in, including handfuls of dirt. Had to put a stop to that one. David also took Aubriana and stuck her toes in the creek. She wasn't too sure about that. She was pointing her toes to get them into the water, but after a minute, she was looking up at David asking if she could take them out now.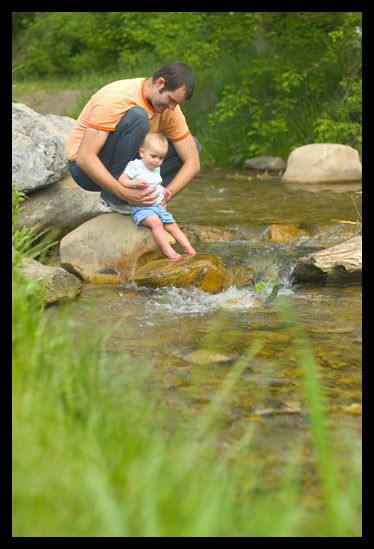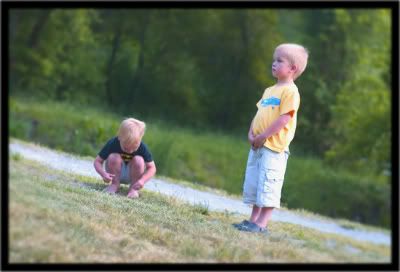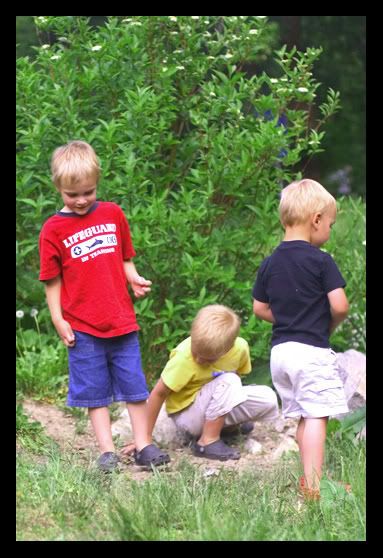 A shot of Timpanogos from South Fork. The clouds were just stunning.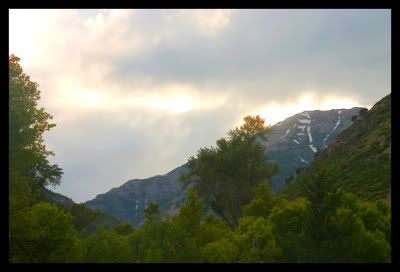 I was so happy to get these photos of Aubrey. She is so difficult to photograph and these are some of only a few photos that I feel really show who she is.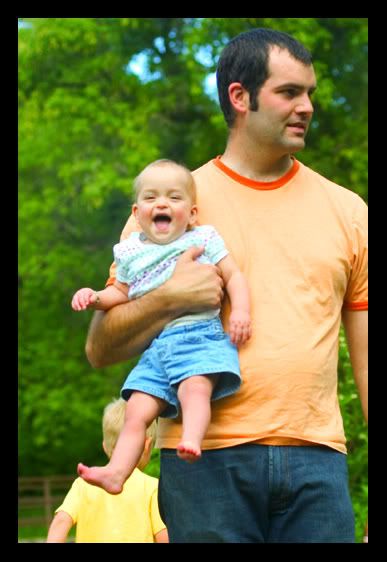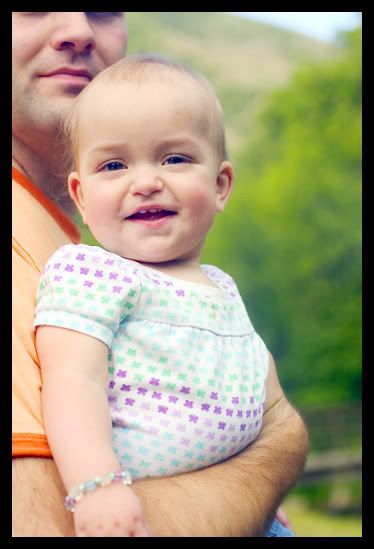 This is her hanging out in the booster seat on the top of the picnic table. I was worried she was going to tip herself over, so I was staying pretty close to her. Which was well rewarded, let me tell you. At one point, she stuck out her finger, poked me in the nose, giving me a bloody nose. She is one tough chick. I'm not sure I could give someone a bloody nose with just one well-placed finger. I was quite surprised.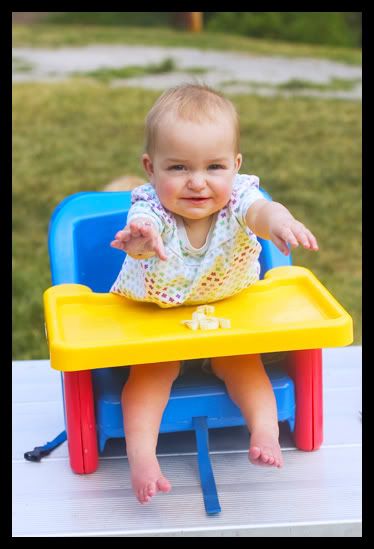 Other shots of us eating and Maxton with a nail.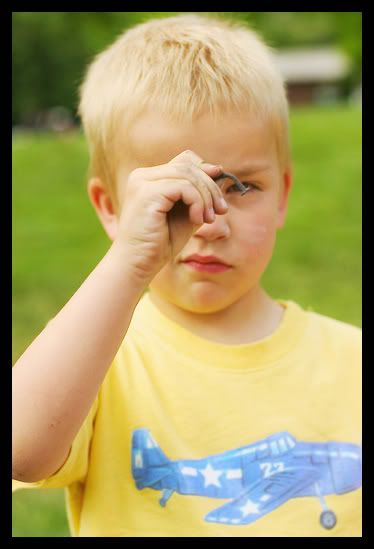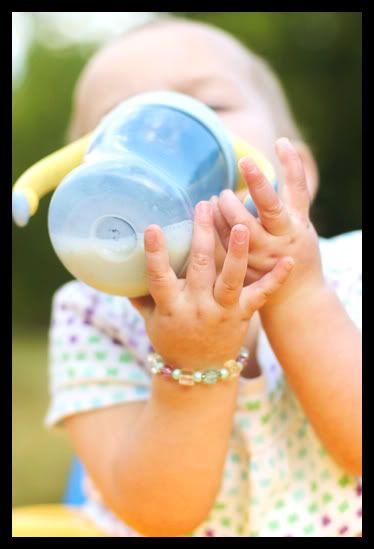 I've started a new blog: Come follow my crafting adventures on my new blog. Find me at: creativeirony.com.