I have an addiction to sewing skirts. They are just so simple, fast and fun, and Aubriana loves to wear them.
I didn't get a before picture, but this skirt is made out of an old t-shirt of mine. I've always loved the color and it's so soft, but it had gone the way of all cotton shirts in my house and shrunk.
I hope it shrunk. I might have increased a tiny bit.
I love the flowers on the side and the easy draw-string (made out of the hem of the shirt). I basically followed
this tutorial
, with a few modifications. I plan on doing this pattern again, with a few more modifications to make it a tiny bit easier (like cutting two tiers, sort of like I did with my
petal skirt
).
Of the three skirts I made her for her birthday, I think this is my favorite, but only by a tiny margin.
Linking Up Here: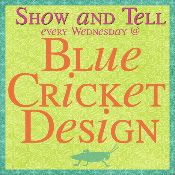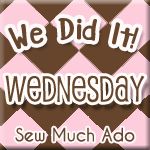 I've started a new blog: Come follow my crafting adventures on my new blog. Find me at: creativeirony.com.