I've got two little boys running around naked after taking a bath. They were so much trouble in the tub that I'm exhausted. Or maybe it was because I was trying to read the last few chapters of "Gone with the Wind" while sitting next to the tub and they wouldn't stop splashing each other, and therefore, me?
My in-laws are coming into Utah today, although I'm not sure if we'll see them today or not, but hopefully tomorrow if we can work out the church thing. I'm so excited to see them! It's been nearly a year. I know the boys will have a blast with them.
Edited to add:
Here's the layout I did for June 4 in my Photo a Day Album.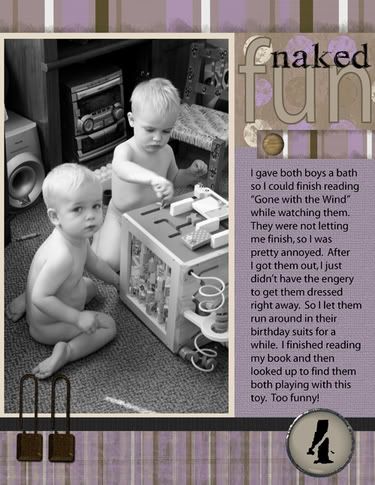 I've started a new blog: Come follow my crafting adventures on my new blog. Find me at: creativeirony.com.