We spent yesterday at my parents house. I don't think my children have ever played so hard! They had a blast. They discovered squirt guns, bubble machines, sprinklers and those little snappers. Maxton was so tired at the end of the day that he fell asleep on Grandma's lap during the fireworks. We had a great barbeque for dinner. Here are some of my favorite photos from the day.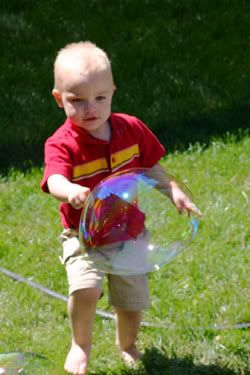 Xander chasing bubbles around.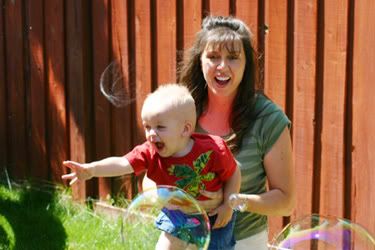 Maxton and his grandma chasing the bubbles.
My nephew Hyrum in the sprinkler.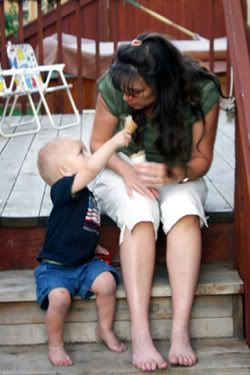 Maxton sharing his ice cream cone with Grandma.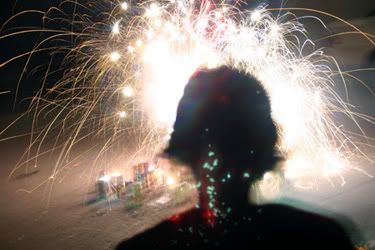 My sister Melissa watching the fireworks.
I've started a new blog: Come follow my crafting adventures on my new blog. Find me at: creativeirony.com.