David went to work today for the first time since Griffin was born. I was a little worried about doing it all by myself, but we had a pretty good day. Xander watched a lot more TV than he usually does, but I just had a baby 3 days ago, so I'm trying not to stress about it. It was a little crazy this morning, when all three boys wanted breakfast at the same time. I'm so glad David will be home in 10 minutes. I could use a nap.
Oh, and here's another Griffin photo. His billirubin (how do you spell that?) was a little high, so here he is, napping in the sun.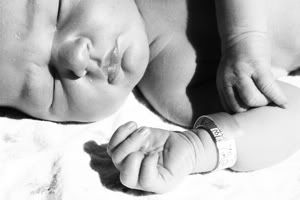 I've started a new blog: Come follow my crafting adventures on my new blog. Find me at: creativeirony.com.