I'm so busy with the end of school and Christmas that I haven't really updated much at all. I had a great birthday--everyone was so nice to me. I got a few really fun e-cards from family and the most adorable handmade card from my SIL Sandee. David totally spoiled me on presents too. We're on a budget for Christmas, so if there was something he wanted to get me but didn't have enough in the Christmas budget, he gave it to me for my birthday! Silly, sweet man. I got a bunch of new clothes and a lens I've been coveting for a long time. I also went out and bought some work light for studio lighting. So, I've been playing around with them. My uncle asked if I'd do a photo shoot for his Christmas cards, so I did that too. I'm not perfect at it yet, but it's so much better than just natural light, especially in winter.
Anyway, here are so photo from my recent shoots. Melissa actually took the ones of Xander and Maxton, but I cropped and edited, as they are out takes from our Christmas card photo shoot.
David and Xander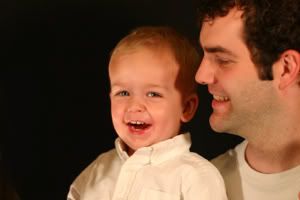 Maxton and David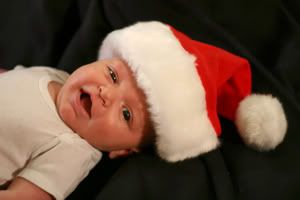 Griffin says, "Merry Christmas"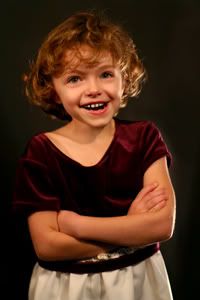 My little cutie of a cousin, Kateli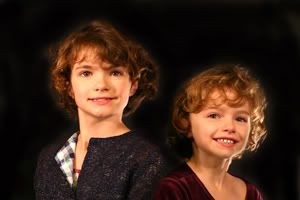 Alyssa and Kateli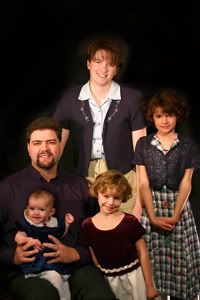 The whole family
I've started a new blog: Come follow my crafting adventures on my new blog. Find me at: creativeirony.com.