Color me surprised! Today was our first day of training Xander. So far he's gone 3 times and no accidents. He's so excited--we're doing a sticker chart and he things that's the coolest thing ever. Hopefully he can keep it up. He doesn't even need my help. Maybe I should have started before? Anyway, I'm just so excited to go to two in diapers instead of three!
On a more serious note, I've been working on the next project for my graphic design class. Tyler (my youngest brother) let me do a photo shoot of him. We're supposed to do a magazine cover, well, this is what I have so far: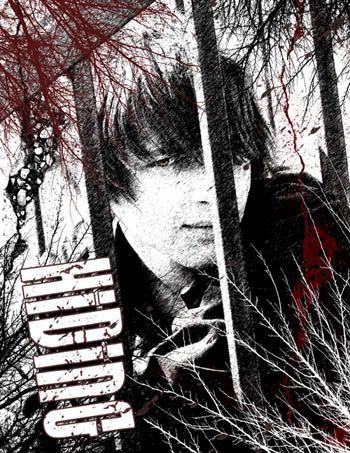 Still need to add the name of the mag and figure out which magazine it could work on, but I've really enjoyed creating this. This design class has been AMAZING.
I've started a new blog: Come follow my crafting adventures on my new blog. Find me at: creativeirony.com.