Back when I begged David to help me do the great epoxy cake stand marathon, I also stuck together this hideous dollar store candle stand and a slightly less ugly plate, and got this:
Yeah, we can do way better than that. Pretty sure that mottled mess on the bottom needs to go.
A little later, after some spray paint, aging and vinyl, I had this pretty thing:
So much better! This is pretty much the exact green that is on my kitchen walls, although this is probably going to end up in our downstairs family room.
For this project, you will need:
A candle stand
A plate
Epoxy glue or other strong adhesive
Spray primer
Spray paint
Black acrylic paint
Paint brush
Spray bottle
Rag
Round vinyl decal
Clear spray sealer
Step 1:
Mix epoxy according to directions. Apply to surface of candle stand. Center on plate. Allow to sit for 5 minutes. You can move after time specified on epoxy, although full strength is usually not reached until 24 hours. You are probably ok to move onto step 2 before 24 hours.
Step 2:
Prime and paint with desired color. Allow to dry overnight.
Step 3:
After letting it dry overnight, I aged it a bit with some black acrylic paint. This was my first time trying this sort of aging technique, and I really liked the way it turned out. First, have on hand a largish paint brush, a spray bottle filled with water and a rag. Squirt a little paint on the surface, and spread around in different directions with paint brush, squirting with water. Once you have it everywhere, wipe off the excess with the rag. Work quickly. Repeat on underside. Let dry (it dries pretty quickly).
One of my kids needs to hurry up and get old enough to press the button on my camera in a reliable manner so I can get action shots of these sorts of things. I didn't get great shots of this process cause it was just so fast to do.
Step 4:
Cut out vinyl with Cricut. I used the Graphically Speaking cartridge, which has this cool compass star. My plate was 10.25", so I cut it out 8.75" tall. If you are using your Cricut to cut the vinyl, I used the settings blade depth 6, speed 4, pressure 2 to cut through the vinyl, but not the paper backing (you may need to adjust slightly).
Find the center of your plate and mark. I use a quilting pencil, which will rub right off. Apply your vinyl, and burnish. I admit to cheating a bit and not using transfer tape, although that probably would have been a lot easier.
Step 5:
Linking Up Here: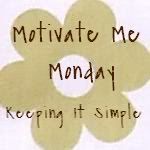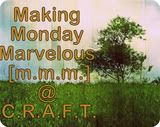 I've started a new blog: Come follow my crafting adventures on my new blog. Find me at: creativeirony.com.