Griffin is getting so big! At his two week appointment he was 8 lbs. 10 oz. Yesterday we went to a WIC appointment and he was 8 lbs. 14 oz. He's just putting on weight and filling out.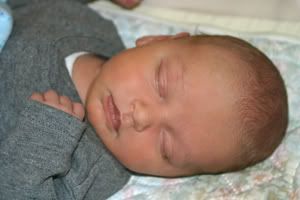 My little sweetie ealier this afternoon.
I've started a new blog: Come follow my crafting adventures on my new blog. Find me at: creativeirony.com.